If you are looking for an easy recipe for a healthy snack that you can make it at home here is a great recipe for the best spinach and feta savory muffins. I will call them "The Spanakopita Muffins" as their taste reminds me of my grandma's spanakopita but without the hassle of making my own phyllo and fold. And this is such a quick and easy recipe which my whole family loves, so without any further ado lets get started.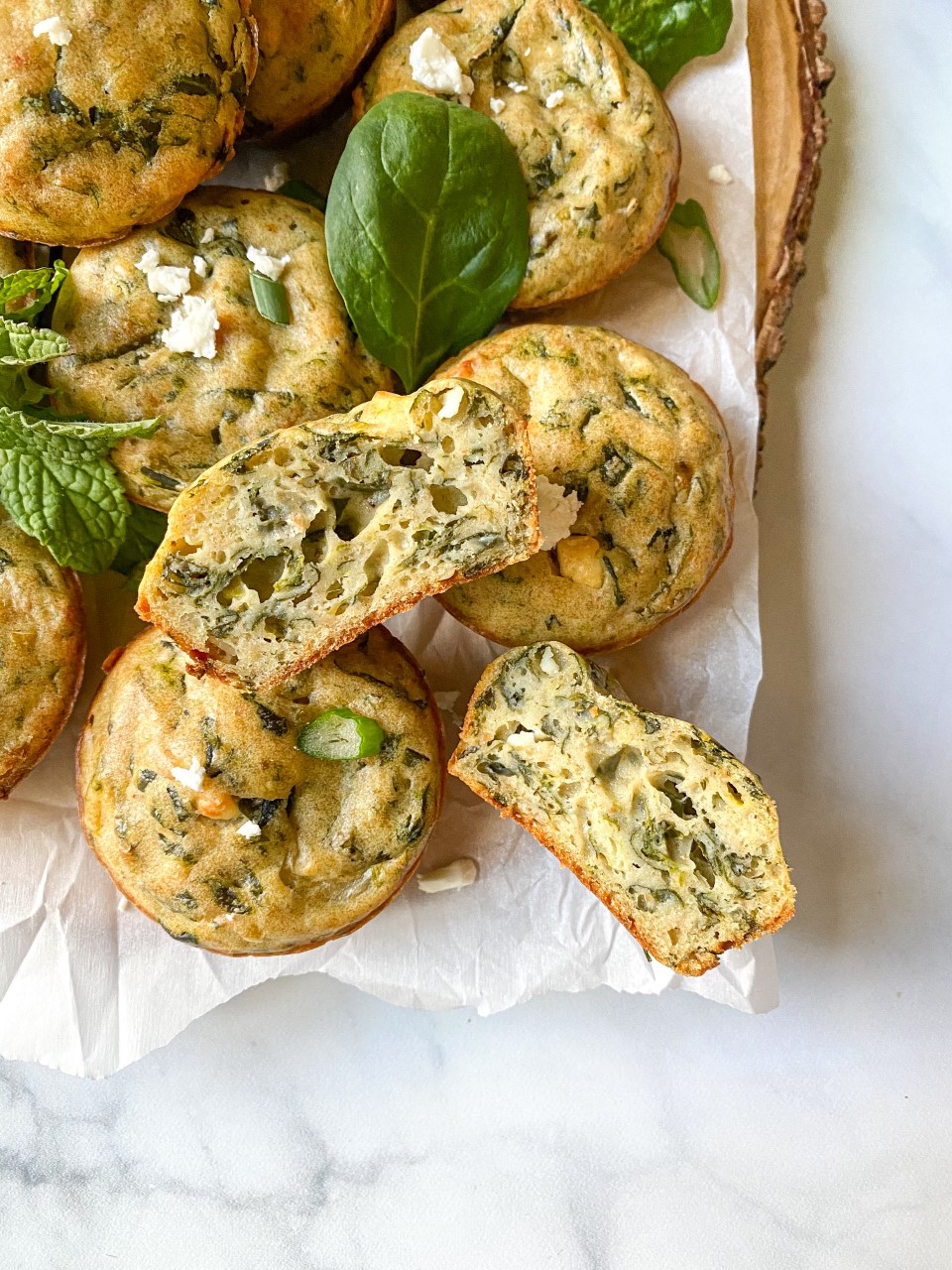 What you will need
Spinach. Spanakopita is made traditionally with spinach but you can use any green leafy vegetables that you like such as spinach, baby kale and baby chard to get some variety. You can use any combination of those or just baby spinach. Up to you! If you like another great vegetarian recipe with green leafy vegetables you should try "spanakorizo", another traditional Greek recipe which Panos loves.
Feta cheese. Do not substitute with any other cheese. It's perfectly salty so you don't even need to add any sea salt.
Leeks and green onions. Those vegetables add a sweet flavor on the final dish.
Aromatics. Fresh mint, flat parsley and dill add a lot of aroma in this recipe so do not skip.
Eggs to bind the filling.
Extra virgin olive oil to sauté the vegetables.
Milk. I used goat milk but you can use any milk of your choice.
Flours. I used a combination of all purpose and whole wheat flour. You can use just all purpose if you want.
Pepper.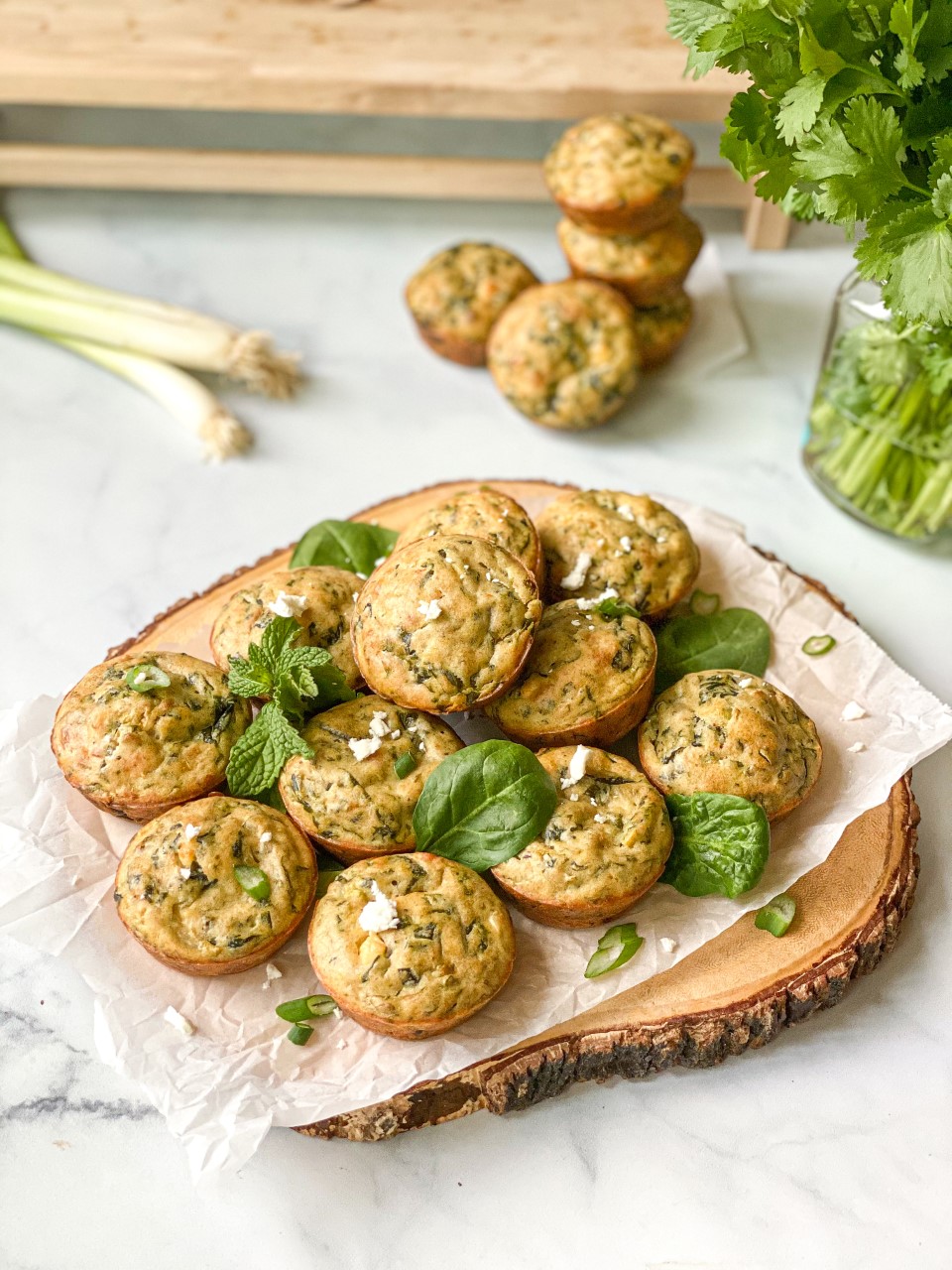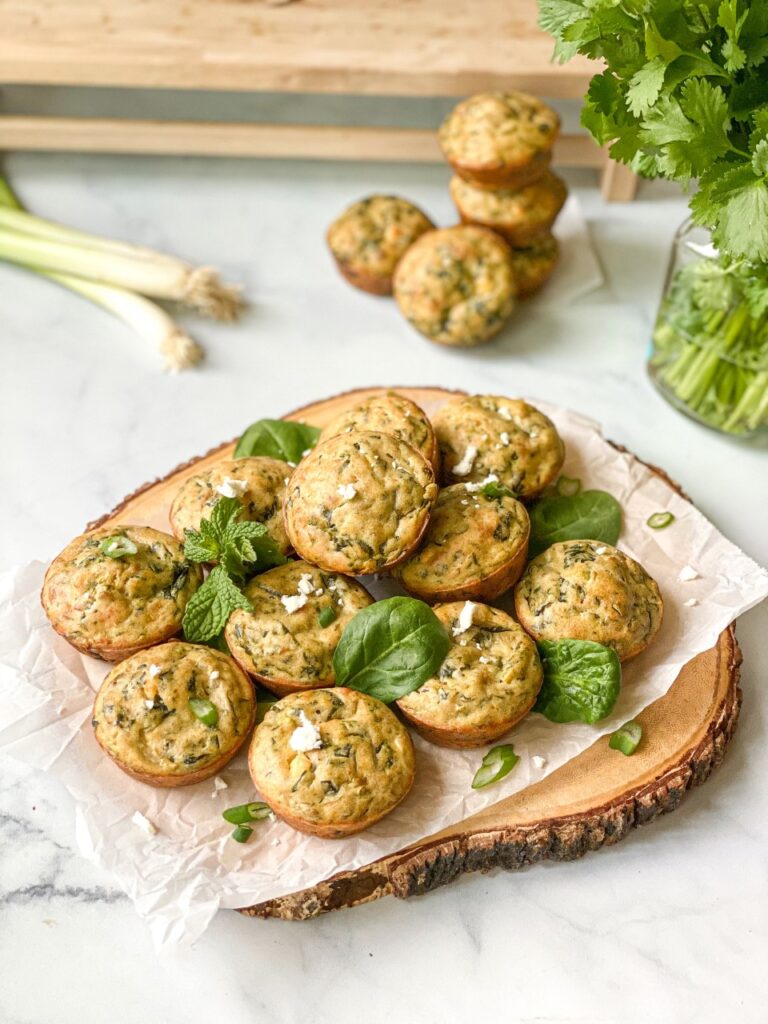 How to store
You can store those savory muffins in an air-tight container in your fridge for us to three days or even freeze them in a freezer bag for up to three months. When you want to enjoy them, take the out from the freezer and defrost them over night in your fridge and you will have a healthy snack ready to go at any time.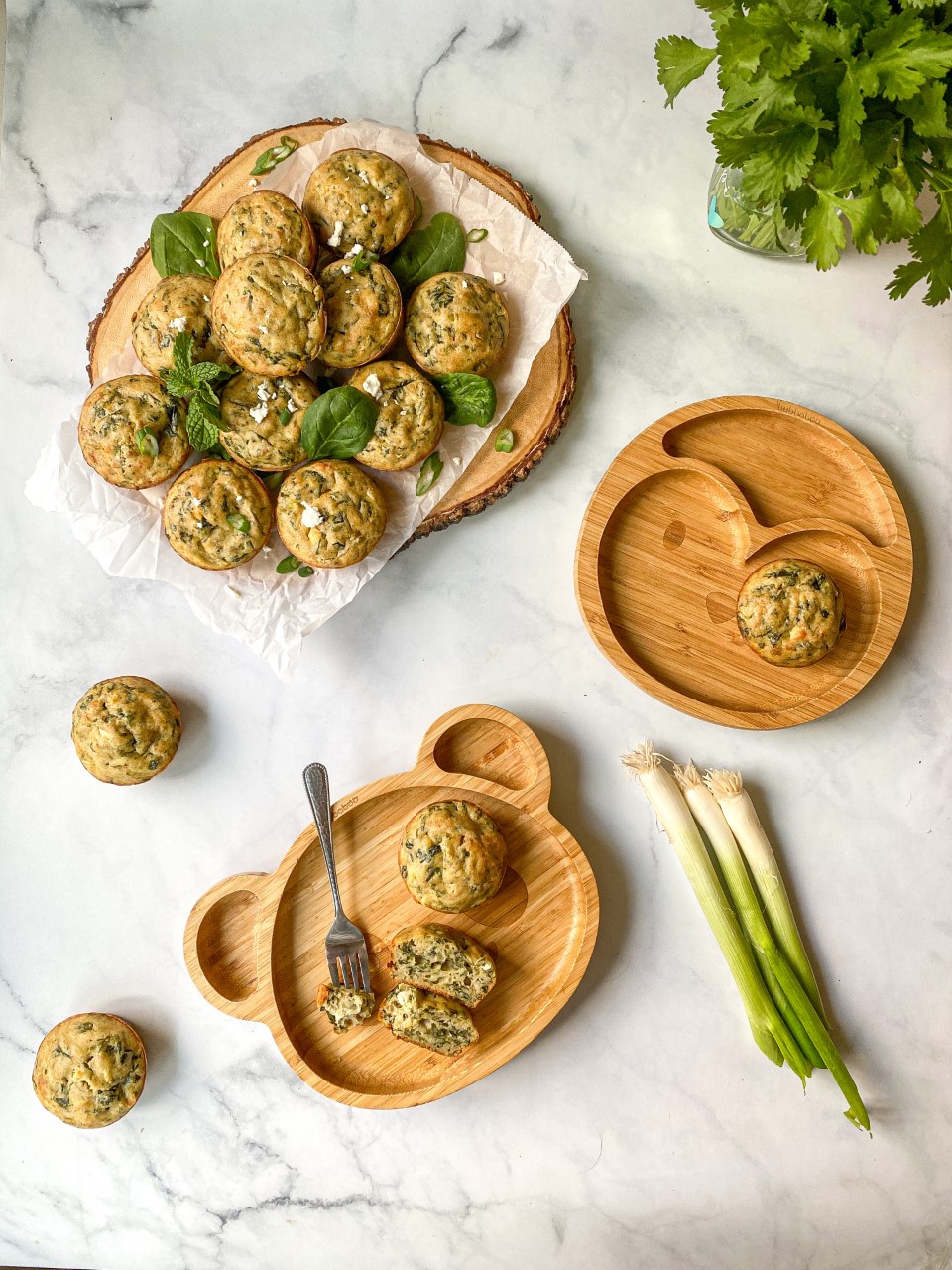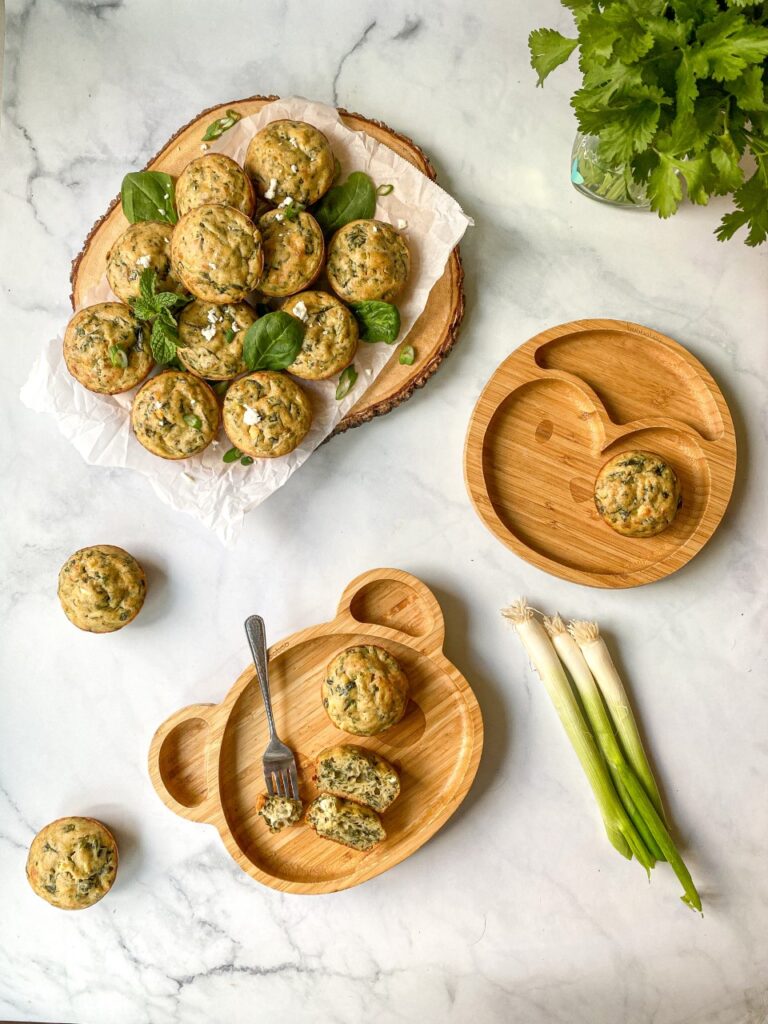 DO YOU LIKE BUBBA-BOO AS MUCH AS WE DO?
If you like our natural bamboo plates as much as we do, head over to Bubba Boo* website and use code PANOSEATS to get 12% off *.
If you like quick and easy savory snack recipe you should also check out my
The best spinach and feta savory muffins
Course: Uncategorized
Ingredients
6 oz baby spinach, washed and thinly sliced

½ cup green onions, thinly sliced

½ cup leeks, thinly sliced

¼ cup olive oil

1 cup milk of your choice

5 oz feta cheese, crumbled

2 eggs

1 tbsp dill

1 tbsp mint

1 cup all purpose flour

1 cup whole wheat flour

2 teaspoon baking powder

pepper to taste
Directions
Preheat your oven at 365F
Place the spinach, leeks, green onions and two tablespoons of the olive oil in a pot
Over medium heat stir well until the spinach has wilted
Place aside to cool down a bit
In a mixing bowl, add the eggs, milk and the remaining of olive oil and stir to incorporate
Add the mint, dill, pepper, feta cheese and the spinach mixture in the mixing bowl and stir well
Add the flours and baking powder and stir to incorporate
Grease your muffin tins with olive oil and place two heaping tablespoons of the butter per muffin
Bake for 30-35 minutes or until golden brown
* Disclosure: this post may contain affiliate links, which means Panos Eats may receive a commission to help us run this site at no extra cost to you if you purchase something that we have recommended. While clicking these links won't cost you anything!